This March, Medallion Press has three new heartwarming, romantic, and mind teasing releases to add to your shelves!
 Join Moira Hughes and Graham Foster for a romantic adventure to face missing fortune, mistaken identity, murder, a dreadfully cute spider and the consequences of gooseberry pie, in Lisa Manuel's Fortune's Kiss.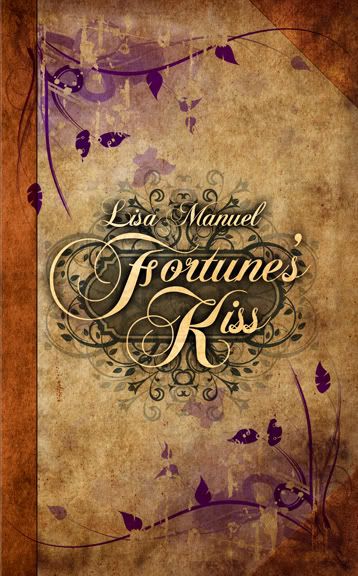 Moira Hughes's stepfather has died, and although the bulk of the family holdings must pass to a relative, a codicil to his will secures her and her mother's future – or so she believes. When their London solicitor denies all knowledge of this codicil, practical, country bred Moira must put aside both pride and propriety, travel to London and press her rights. Once there she resolves to confront her stepfather's heir, the dashing black sheep of the family whom she believes has unlawfully withheld her rightful share of the family fortune.Graham Foster, treasure hunter and Egyptian antiquities expert, must leave his adventurous life to return to England and claim the barony left him by a distant cousin. Upon his arrival he discovers his estranged and spoiled family making free with his inherited home and fortune, while a dazzling, dark-haired step-cousin several times removed adamantly accuses him of foul play. There are times he feels his only true friend is his pet African Sun Spider . . .Coming to a wary truce and teetering on a middle ground of irresistible if imprudent desire, Graham and Moira team up to hunt for her lost treasure. A trail of fraud, deceit and murder leads them through the streets of London and into each other's arms, and to the most unlikely of conclusions.
"A cunning story of love and treachery! Settle down with some tea and cakes and put up your feet. Fortune's Kiss is an excellent Sunday afternoon read!"— Novel Spot
"Lisa Manuel is very talented author! She grabs a hold of your attention and doesn't let it go till she finishes the story. The characters are full of depth and vitality and you feel like you are with them every step of the way. Fortune's Kiss is definitely one for the keeper shelves!"— Night Owl Romances
"An excellent historical romantic suspense. This is an exciting and enjoyable book and one you don't want to miss!"— Romance Junkies
_________________________________________________
Follow Elizabeth Sinclair as she takes us back to the miracle town of Renaissance in Into the Mist, the sequel to the 2006 Anne Bonney Reader's Choice Award winning novel Miracle in the Mist.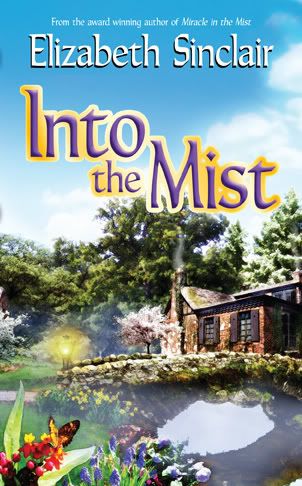 In this sequel to Miracle in the Mist, Carrie Henderson, an amnesiac victim, finds herself alone in a blizzard wandering the streets of the village of Tarrytown, NY. Guides from the misty village of Renaissance—the town where miracles happen, find her and take her to Renaissance. Living with Clara Webb, the village weaver, and healing in the security of a new love, Frank Donovan, Carrie is guided through her memories a bit at a time until she emerges a stronger woman, sure of who she is and what she wants.Frank is enchanted with Carrie from the first time he sees her, but he knows she's a wounded soul, and he doesn't trust himself not to hurt her further. He also must come to terms with his own demons, the ghosts of his dead wife and child. Until that time, he cannot hope to help Carrie or love her as she deserves to be loved and cherished.But Renaissance has a way of healing the soul and opening the heart to all kinds of possibilities. All they'll need is faith and trust to give birth to the miracle of love.
"In Into the Mist, author Elizabeth Sinclair again visits Renaissance: that magical place where the impossible and extraordinary embrace, creating miracles, healing and love. This heartwarming series is a blissful respite for weary souls." — Vicki Hinze, award-winning author of Her Pefect Life
"Elizabeth Sinclair has done the impossible and written a most wonderful and
original adult fairy tale. If only there was such a place as Renaissance."
— Sharon Sala, NY Times Bestselling Author of Cut Throat
__________________________________________________
Davie Henderson takes us to a world with no butterflies, no coral reefs or rainbows in his science fiction novel, Tomorrow's World.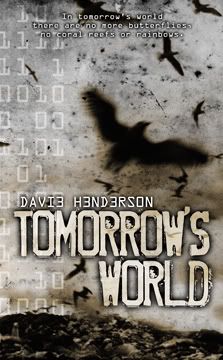 In tomorrow's world there are no more butterflies, no coral reefs or rainbows. Appalled by what they've done to their planet, people have lost all faith in human nature. Now the cold logic of computers determines how they will live their lives. And although old divisions of race, color, and creed have disappeared, a new chasm has split the barren, altered world, and it is deeper than anything that has gone before. The line has been drawn between naturally born people, Names, and those who have been genetically engineered, Numbers."Perfect Paula" is a Number; Ben Travis is a Name. They are both detectives and they must work together to solve a murder—a murder committed because someone, quite possibly, has discovered the meaning of life and the truth about God. The computers, and the EcoSystem they control, are not happy.Solving the case will give Ben and Paula the answer to age-old questions, but it looks like they're going to have to pay for the knowledge with their lives. Risking everything, and overcoming bone-deep prejudice, they are forced to put their faith in each other. In doing so, they discover things about themselves, the past, and the future that no computer could ever understand . . .
"Tomorrow's World is more than just a murder mystery. It's science fiction at its best, provoking thought, teasing your mind with hints of mystery, and taking you into a future that is all too possible."
~ Steve Lazarowitz, Novelspot
As always, thanks to all our loyal readers and look for more great releases from Medallion Press!
For More information, visit www.medallionpress.com